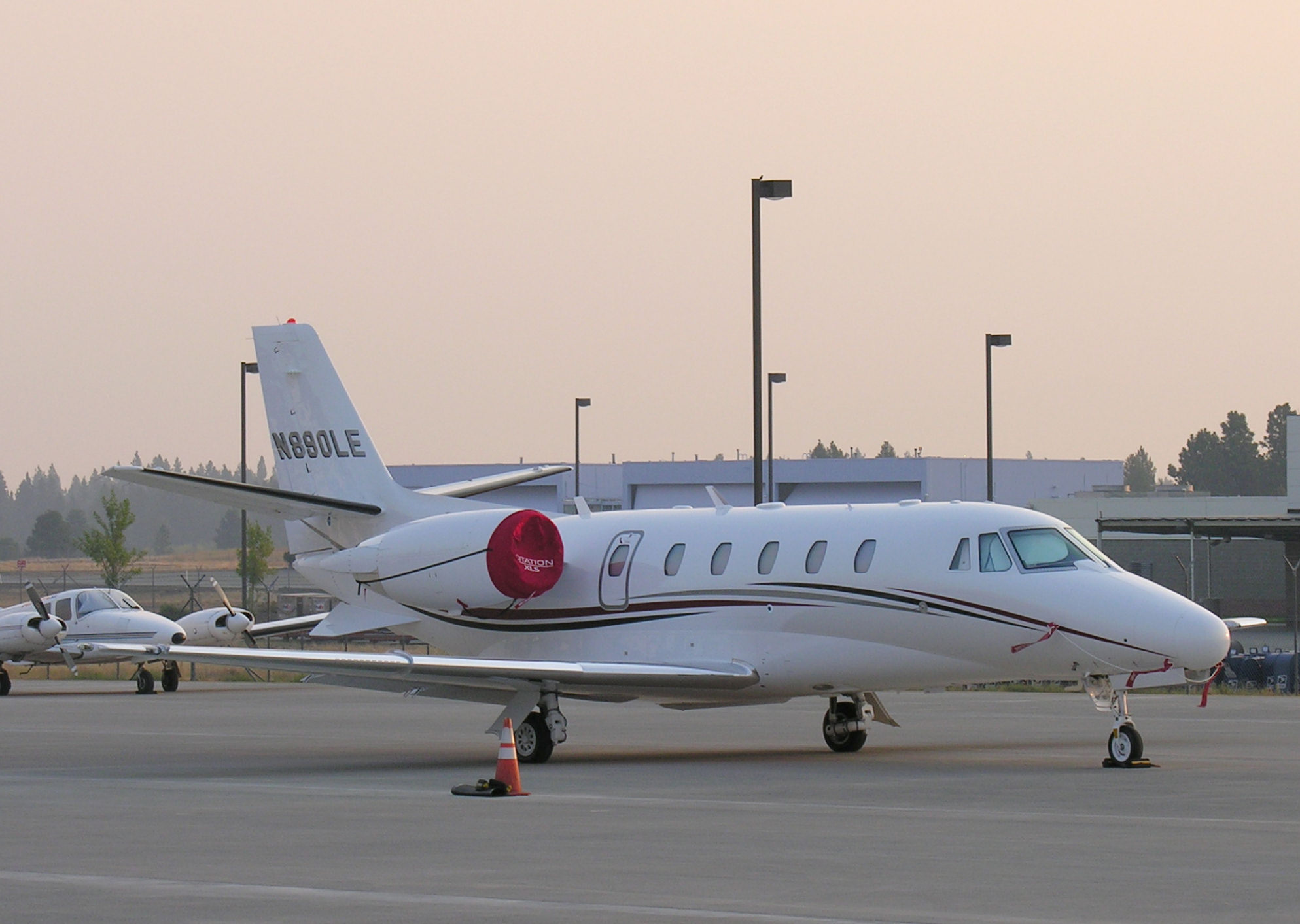 Photo Courtesy of FlightAware.com
A reader raises good questions: 
A quick Internet search reveals Blackwell is an LLC with one plane, the same one Lee recently "sold," with a business address identical to Lee's corporate address. So what gives? At the least, it appears that Lee's execs are flying on the same plane, whether they own it still or not.

It matters because when we were called into a mandatory meeting and informed of the cuts to our retirement benefits, one of the supervisors made sure to point out that corporate had sold the plane, implying that the belt-tightening an sacrifices were also being made at the top. It was a symbolic concession at best, but still served to ease some of the sting.
OK, I have to agree. What gives?
Earlier this week
Mary Junck showed up at the Post-Dispatch.
Sure enough, on Dec. 8 the plane -- the one in the picture -- left Davenport and landed in St. Louis 39 minutes later. On Dec. 10, the plane
left St. Louis and 37 minutes later landed at Davenport.
I've never been invited to Lee HQ or had a reason to stop by, but it's at
201 N. Harrison in Davenport.
That six-story building is also home to an
accountant, a Starbucks and a real estate developer.
In fact, there's
space to rent on the first and fourth floor of the building.
So it's quite possible Blackwell Aviation LLC has an office in the same building, I'm just not sure where it is. And it's very possible and logical that Lee leases a plane from Blackwell ... evidently Blackwell's only plane. 
Anyone else have insight on the Blackwell/Lee relationship?